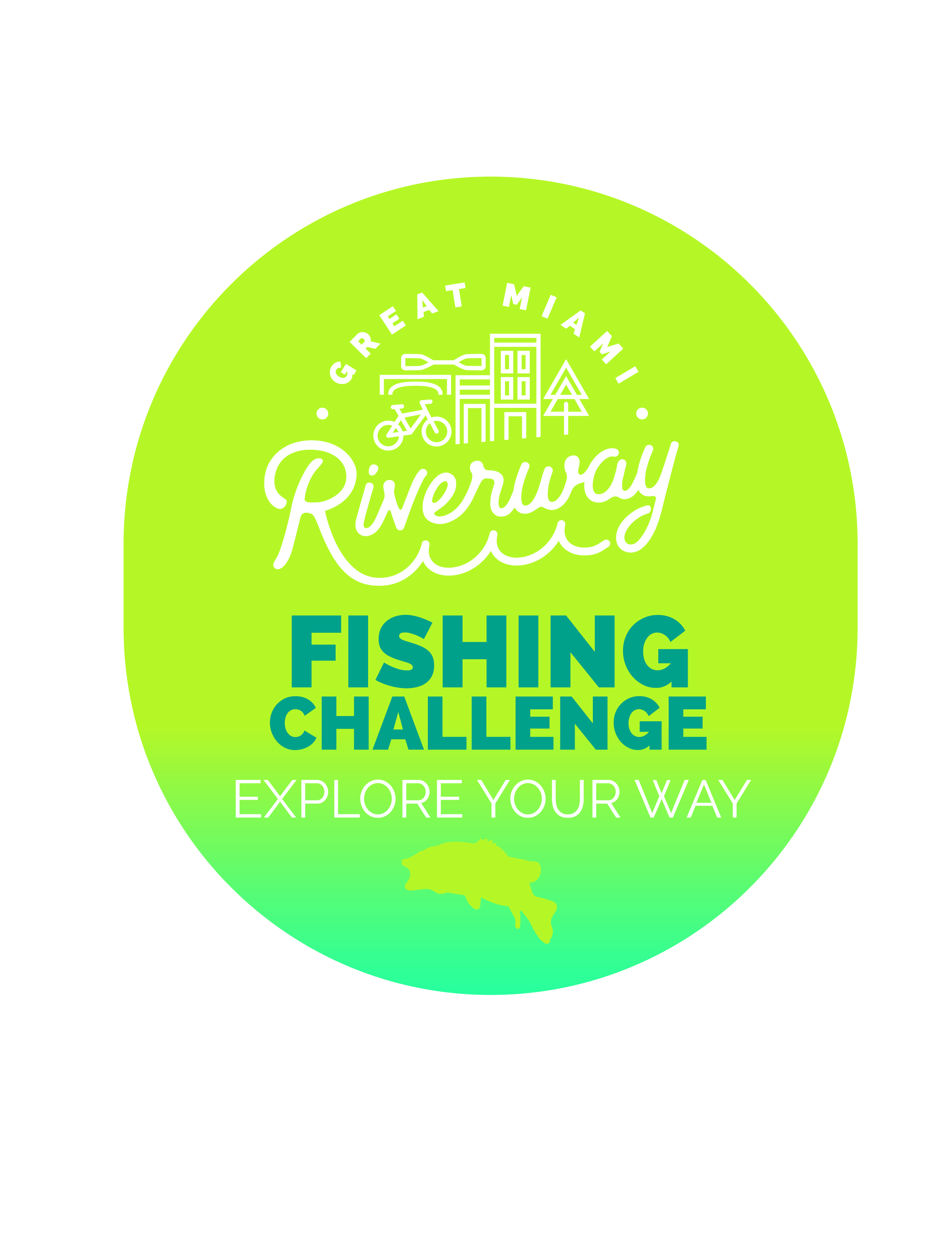 Register now for a virtual, family-friendly fishing tournament - the 2022 Great Miami Riverway Fishing Challenge is June 18 - July 10.
The Great Miami Riverway and the National Association of Professional River Anglers (NAPRA) have announced the GREAT Smallmouth Bass Fishing Challenge to be held on the Great Miami River. This fishing event is a family-friendly, catch-and-release virtual tournament where anglers will utilize the I-Angler app to register and send in their catches.
This year's tournament includes a conventional tackle only or fly fishing only option.
The tournament is open to all ages. Registration is $25
Prizes include gift cards to local outfitters, rod and reel sets, and flyfishing gear!
"Recent records show that the largest smallmouth bass caught in the Great Miami River measured 24.3 inches," said Barry Puskas, a Montgomery County resident and an avid fly fisherman. Donnie Knight, a biologist with the US Fish and Wildlife Service, states that "Smallmouth bass are plentiful in the Great Miami River from March through October, so it's a great time to encourage anglers to get out on the water."
For complete rules and to register for the tournament:
CONVENTIONAL TACKLE ONLY - https://ianglertournament.com/conventional-tackle-2022-great-miami-riverway-smallmouth-bass-fishing-challenge
FLY FISHING ONLY OPTION - https://ianglertournament.com/fly-fishing-2022-great-miami-riverway-smallmouth-bass-fishing-challenge
Sponsors include: Great Miami Riverway, NAPRA, ReelFlyRod, Fisherman's Quarters, and Lock 27 Brewing.
An awards ceremony, sponsored by Lock 27 Brewing, will be held on July 19 at 5PM at their brewery and pub in Dayton.

Posted on May 25, 2022 By: Sarah Hippensteel