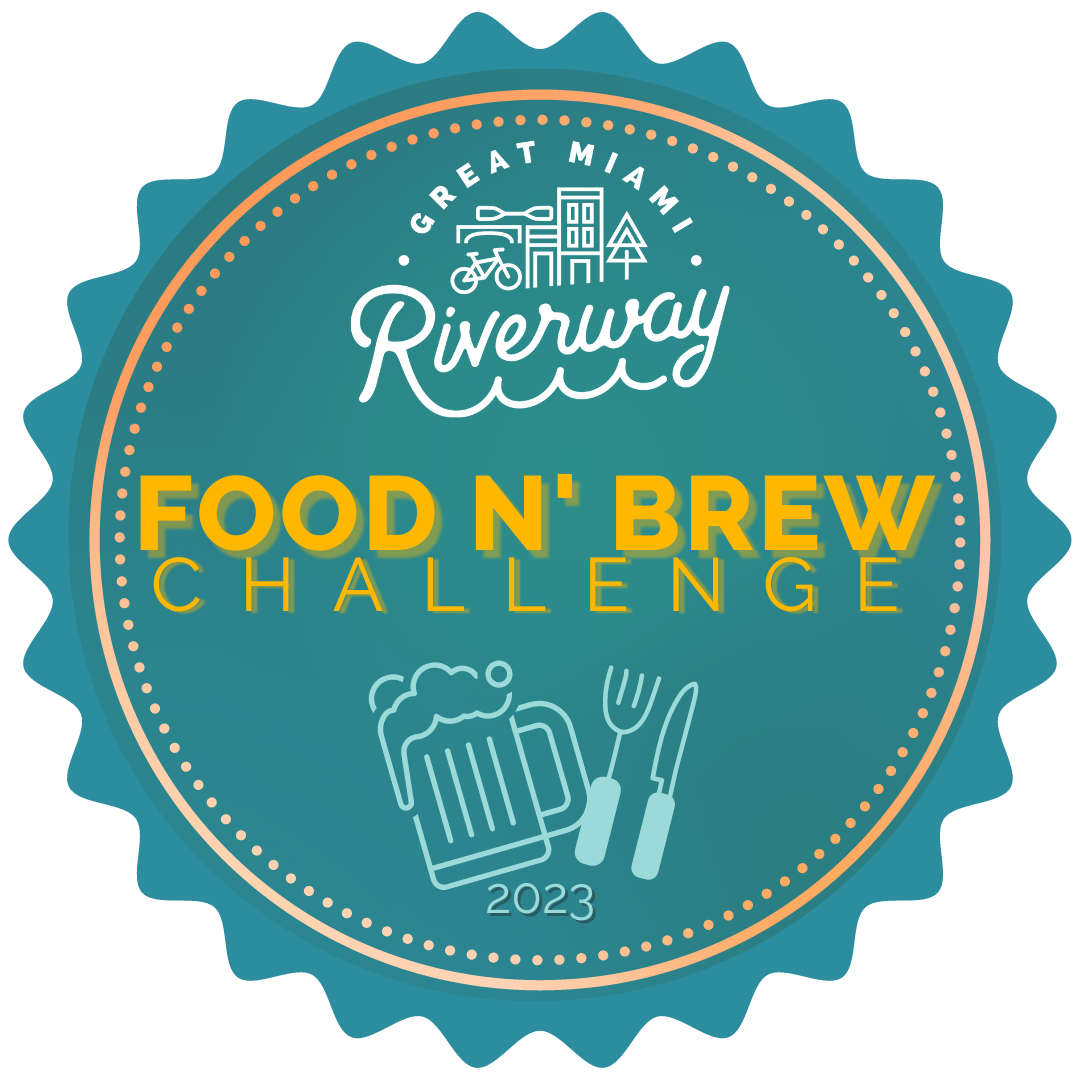 We challenge you!
September 15 - November 15
The more you places you visit, the more chances you have to win prizes!
HOW TO PLAY
Download the Riverway App from the Apple App Store or Google Play, and create an account.
Choose an activity from the Food N' Brew Challenge and once completed, check that item off your list.
For extra chances to win, post a picture of your activities on social media with #greatmiamiriverway.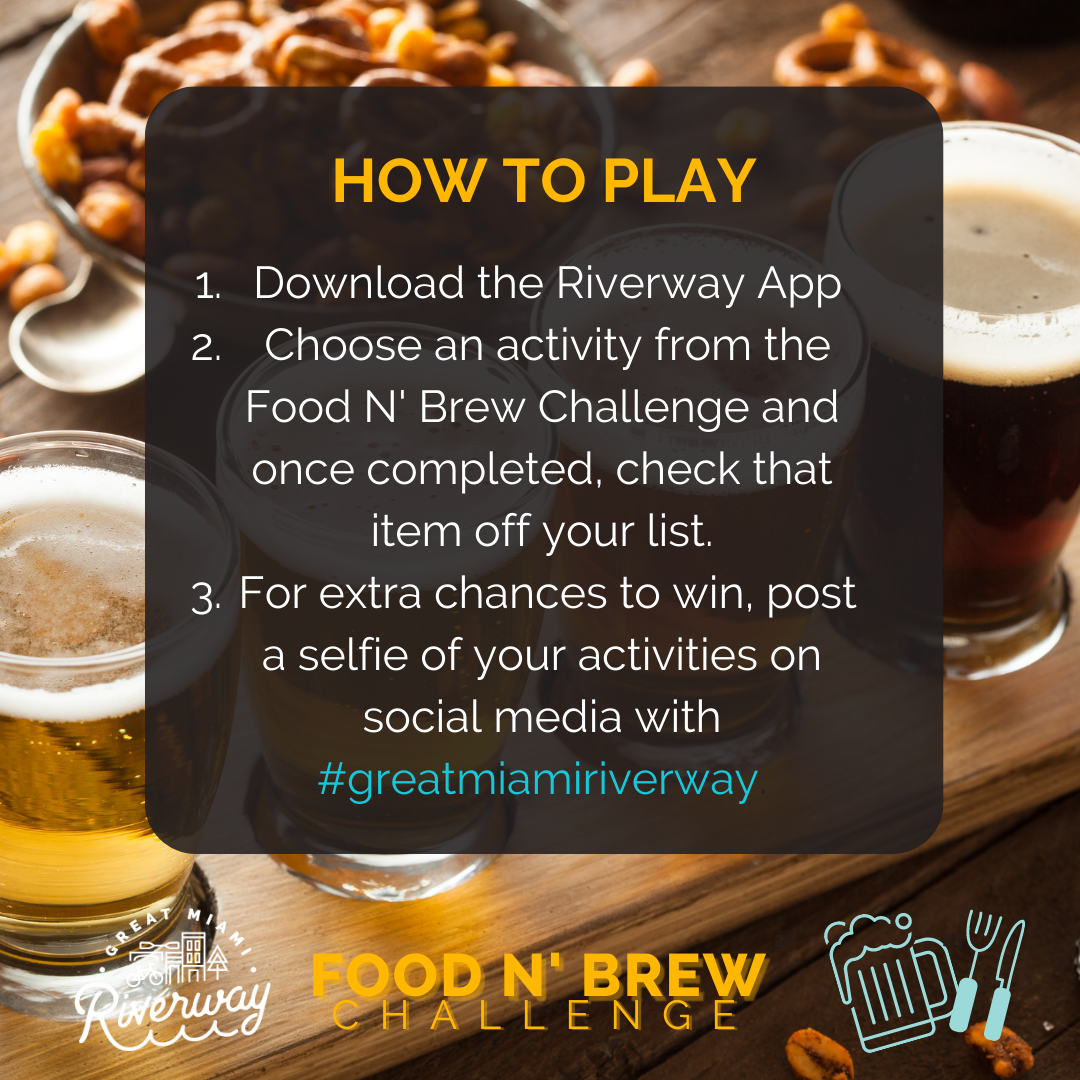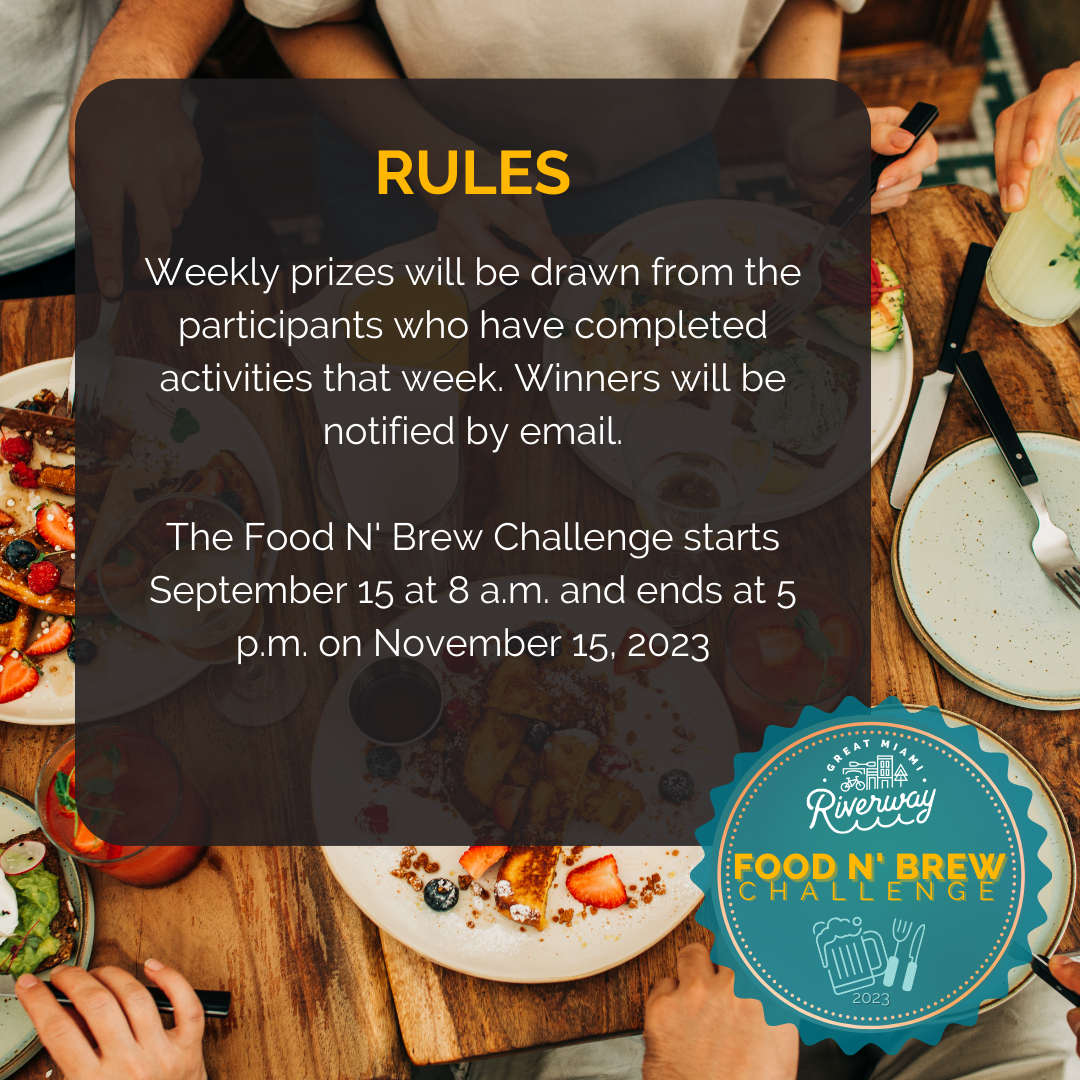 FULL RULES
Weekly prizes will be drawn from the participants who have completed activities that week.
Weekly winners will be announced every Monday beginning September 18.
To be eligible for the grand prize, you must visit at least one brewery or restaurant from each participating community between September 15th and November 15th.
The grand prize winners will be chosen November 17, 2023.
The Riverway Food N' Brew Challenge starts September 15 at 8AM and ends at 5PM on November 15, 2023.
All winners will be notified by email.