Franklin is dubbed "the City of Murals," largely owing to artist Eric Henn, whose stunning works depicting the town's history can be enjoyed throughout the area. One can't-miss creation is the brick arches mural at 4th Street and South Main, a beguiling trompe l'oeil masterpiece that fools the eye.
Before you take a Mural Tour, kick off your Franklin exploration with a glimpse into the 20th century. The Harding Museum, a two-story, Revival Colonial structure, was home to Clarence Harding, vice-president of the Harding Paper Mills, and his family. Today, it attracts the attention of history and architecture buffs alike. One of Harding's sons, Justin, served as juror at the War Crimes Trials in Nuremberg, Germany after World War II. His notes on the trial and other World War II artifacts are on display in the home. As you wander the home, you'll see beautiful antiques, oriental rugs and stained-glass windows.
Travel further back in time with a visit to the Old Log Post Office, possibly Ohio's oldest post office. Overlooking the river, this humble structure was established in 1805 when President Thomas Jefferson appointed John N. C. Schenck as the city's postmaster.
One short block away is the Museum of Spiritual Art, a house-turned-gallery that contains a beautiful treasure trove of spiritual artwork assembled from around the globe.
Make sure you take a selfie at the infamous Lion bridge. The SR 73 bridge spans the Great Miami River in the middle of downtown. Four life size lions are lying down on top of the art-deco style bridge piers. A lion flanks each roadway and each pair consists of a resting lion and a watchful lion.
When hunger strikes, there's no need to travel far as options abound in downtown Franklin. Pizza, Mexican, sandwiches and ice cream can be found on menus around the town.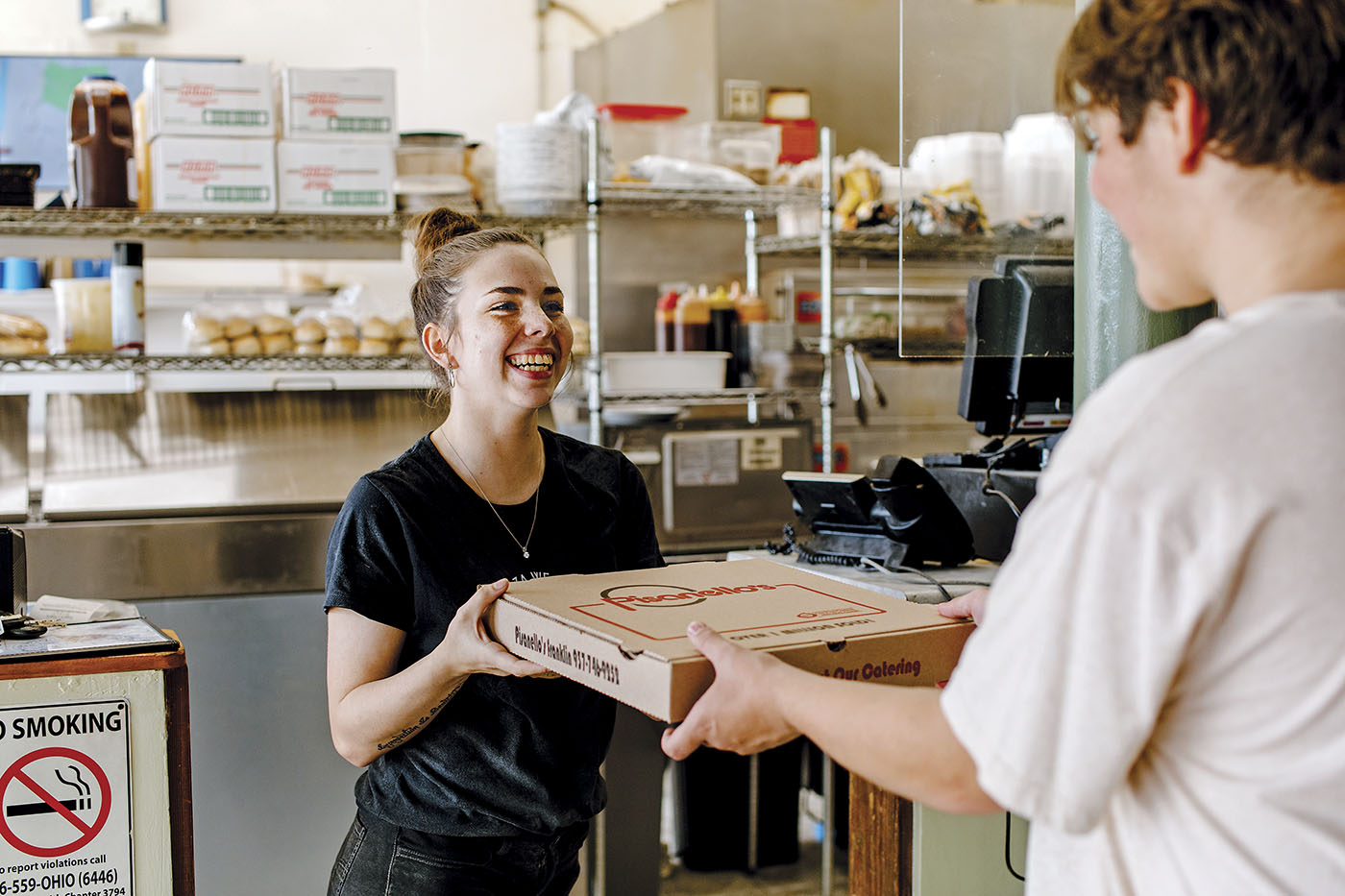 MURAL TOUR Highlights (MAP BELOW)
3 - Veteran's Memorial Mural at 422 S. Main Street, on the side of VFW Post 7596. A tribute to the Armed Services.
4 - Trompe l'Oeil Mural at 4th & Main St on side of the Huntington Bank. A fool-the-eye mural that looks 3D.
5 & 6 - Delivery Mural on Pisanello's at 4th & Main St. The mural continues inside.
7 - Suspension Bridge Mural at 3rd & Main St. The third Roebling suspension bridge was built in Franklin, following Cincinnati and Brooklyn.
8 - Old Time Diner Mural at 3rd & Main St. Evokes nostalgia for the 1950s.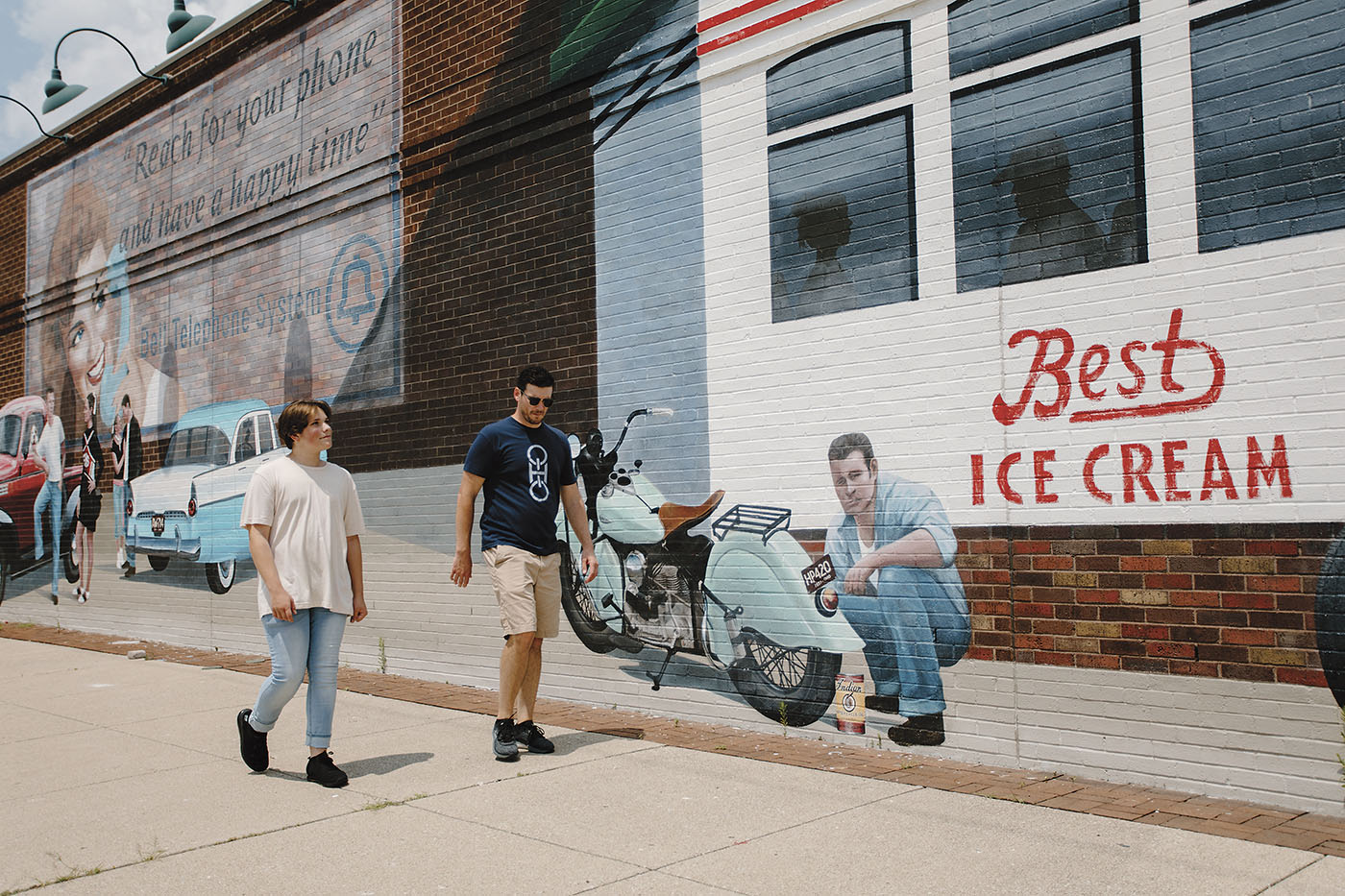 10 - Franklin Street Scene Mural inside the Franklin Public Library at 4th & Riley Street. Familiar Franklin buildings.
11 - Patriotic Mural on 126 E. 4th Street
12 - Water Tower Mural on top of 4th Street's hill. One of Franklin's lions is painted on the city water tower.
13 - Beach mural outside at the JD Legends at 65 Millard Drive.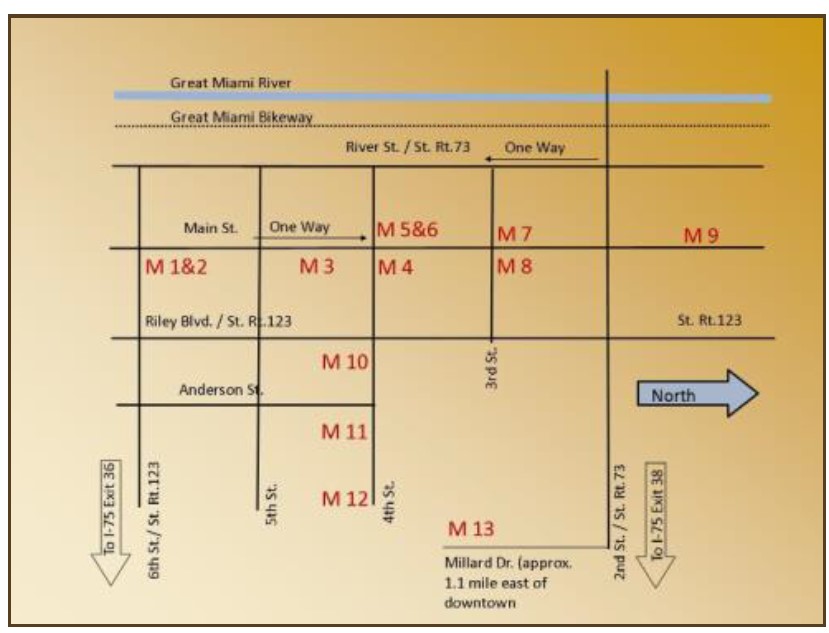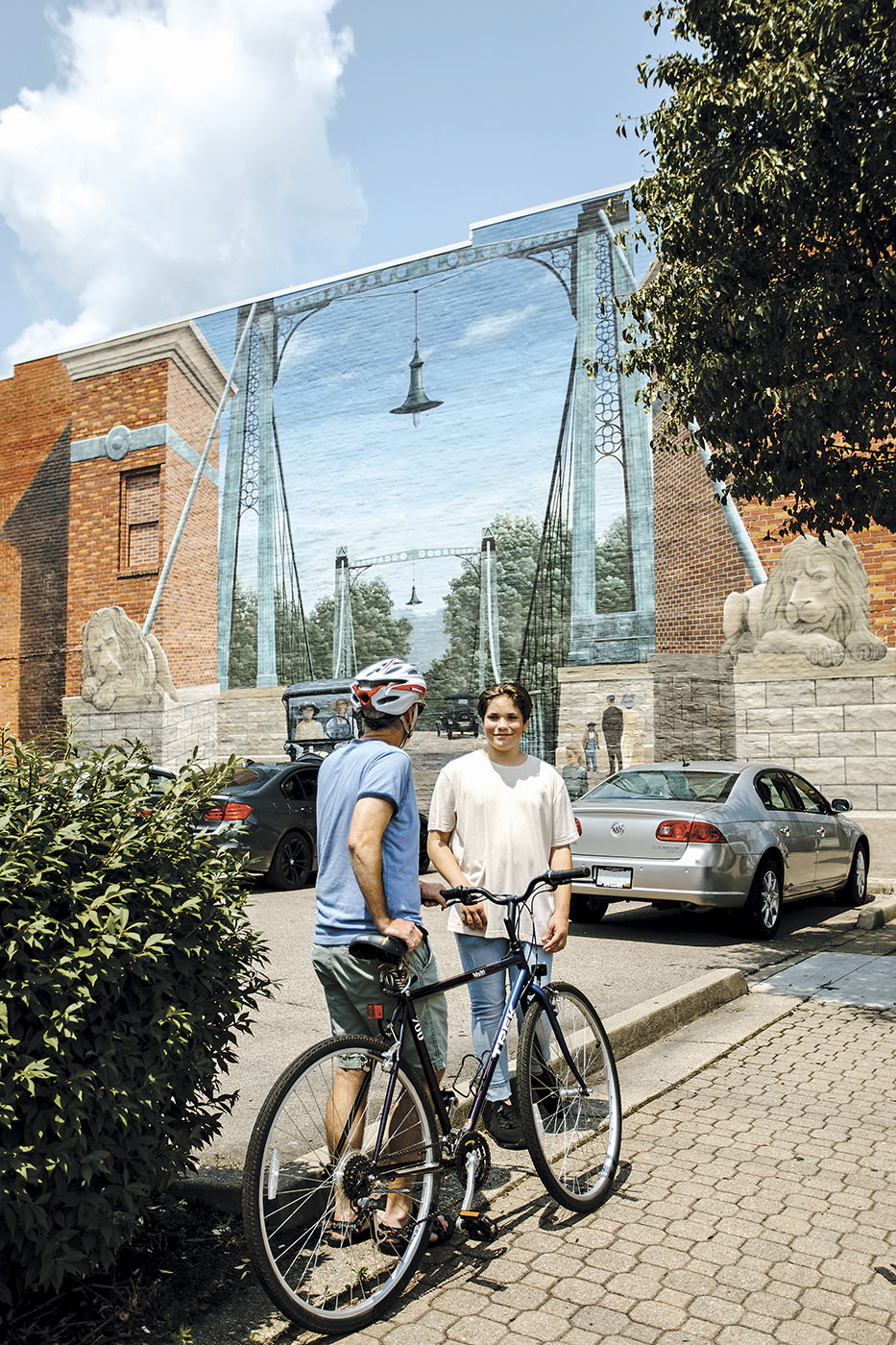 Posted on Mar 16, 2022 By: Sarah Hippensteel