The Riverway communities in Southwest Ohio are showing their holiday spirit day and night during this season. Whether you want to take your family to a stop on the Holiday Lights Trail, check off your gift list at local shops, or get together for some cheer with family and friends – the Riverway is overflowing with fun activities!
For the Kids (or Kids at Heart)
Winter Wonderland Parade & Christmas of Yesteryear in Sidney Saturday, December 4th - See Santa, roast chestnuts, shop the Square, marvel at the Flower Show, and so much more. Spend the day in Sidney and end with the Winter Wonderland Parade.
Holiday Lights at Lost Creek Reserve, weekends only 6-9 p.m. – With more than 50 animated light displays, this 1.25 mile drive through the charming lanes of Troy, Ohio will put you right in the holiday spirit. The driving tour also passes through the historic Knoop Homestead and includes thousands of lights for your family to see! The cost is $10 per car or $30 for 15 passenger vans.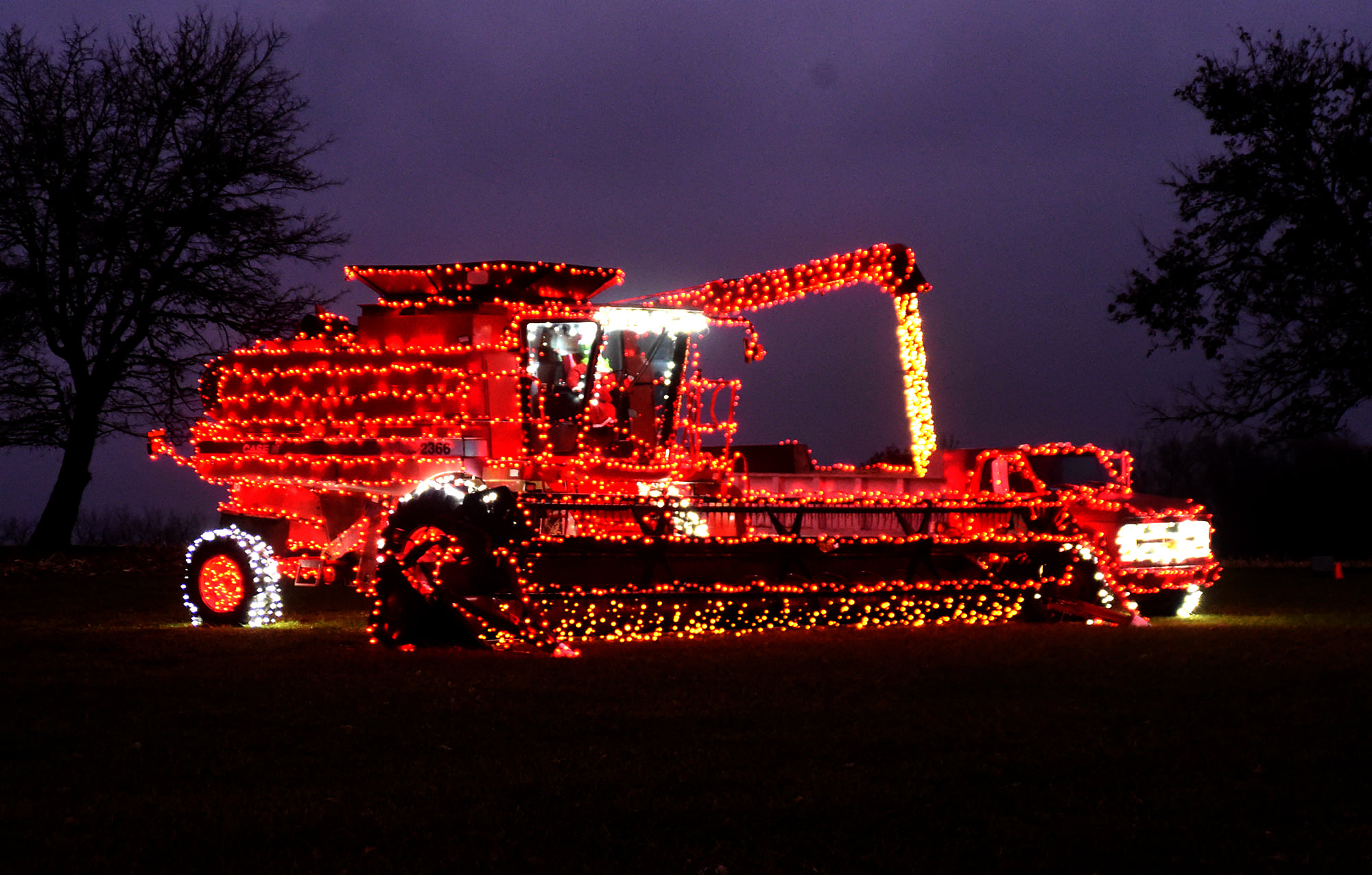 Light Up Middletown at Smith Park in Middletown - Your journey begins with a tunnel of lights. This driving tour has an abundance of themed areas. You'll encounter a floating sea serpent in the lake, Santa's workshop and sleigh, a penguin village and plenty more festive fun. Deer leap over the road and there are surprises around each sparkling turn.
Journey BOREALIS at Pyramid Hill in Hamilton - You will be dazzled by over 2 million lights covering nature and sculptures, transforming the park into a dreamy, seasonal sanctuary. Drive through a 2 mile round-trip magical winter wonderland of Pyramid Hill lights and monumental sculptures glowing with holiday spirit.
Holiday in Lights in Sharon Woods. This charming light show is built over a mile of wooded roadway and is the only drive-through light show through the woods of a beautiful Hamilton County park! There's no need to bundle up to enjoy Holiday in Lights; simply warm up the car, round up your friends, family, or a special date, and head to Sharon Woods. It's that easy. Don't forget to purchase special effects glasses at the gate to enhance your experience.
For the Shoppers
Light the Night Shopping First Friday in Troy on December 3 - Spend your Friday evening in beautiful, candlelit, downtown Troy! Stores will be open late and luminaries will be lighting the sidewalks as you shop.
Christmas on the Green in Piqua on December 3 - Community caroling, horse-drawn carriage rides, children's activities and live entertainment make this family-oriented holiday celebration a "must do" on many calendars. Stop in and visit downtown Piqua's many stores to choose the perfect gift for your loved one.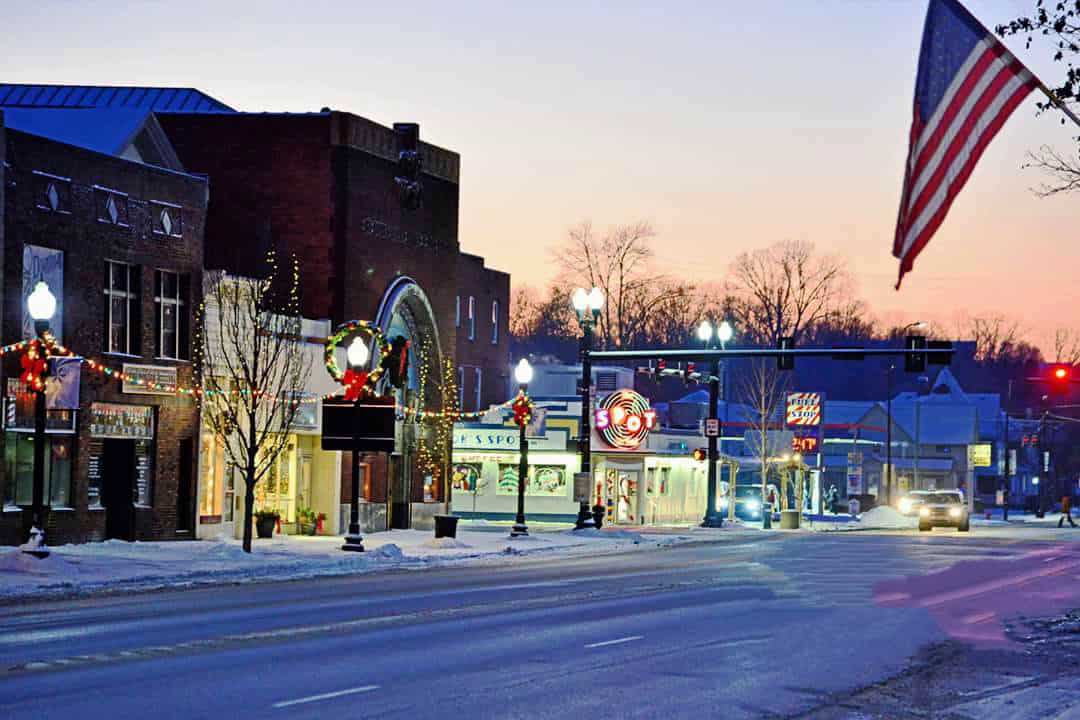 Winter Farmer's Market in Franklin on December 4 - Your favorite vendors from our summer market will be joined by food trucks and other craft vendors to jumpstart your holiday shopping. Our Community bonfire will going all day or join us under the tent for crafts and photos with with Santa & Mrs. Clause! Horse drawn carriage rides will run through our historic downtown
Stocking Up & Sip & Shop in Hamilton on December 10 - A Downtown Shop Hop on ice! Stock up on gifts from local retailers while exploring the DORA!
For Outdoor Winter Fun
Holly Jolly 5K/10K Run in Piqua on December 11 - These annual 5K & 10K runs make use of the beautiful Piqua PATH.
Luminary Walk in West Carrollton on December 18 through Wilson Park from 7 – 10 p.m. The half mile walking path through the park will be decorated with luminaries and lights for the season. Make a holiday craft and enjoy beverages and tasty treats.
Outdoor Ice Rinks
- Downtown Middletown, 39 N. Broad Street, Middletown
- RiverScape MetroPark, 237 E. Monument Avenue, Dayton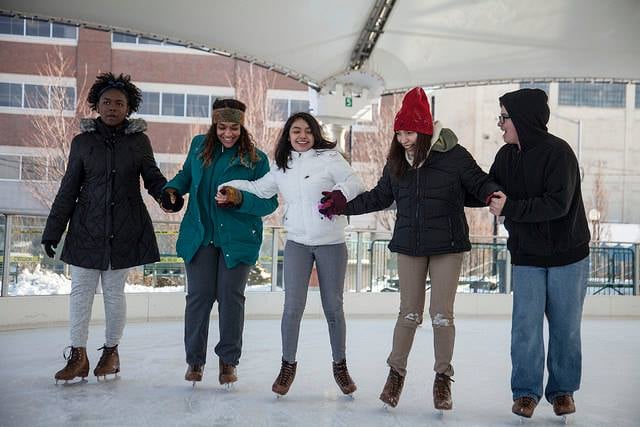 For Couples
Date Night Sweetheart Stroll through the Holiday Lights at Lost Creek Reserve on December 16 at 6, 7, or 8 p.m. Registration required. Looking for a great date night idea? The Sweetheart Stroll will take you and your other half down magical paths of beautifully lit Christmas displays.
For Music Lovers
Gateway Arts Council presents Canadian Brass in Sidney on December 19th - Masters of concert presentations, Canadian Brass has developed a uniquely engaging stage presence and rapport with audiences. The hallmark of any Canadian Brass performance is entertainment, spontaneity, virtuosity and, most of all, fun – but never at the expense of the music.
Want more Holiday happenings along the Riverway? Visit our Calendar and stay tuned for our next blog on Shopping Local in The Riverway!
Posted on Dec 02, 2021 By: Sarah Hippensteel