Christian Mattingly, parks and recreation director for the City of West Carrollton is the new chairperson of the Great Miami Riverway Coalition.
Beginning in August 2022, he will serve a two-year term. Christian has been a member of the Riverway Coalition since its inception in 2017.
In his role as chair of the Riverway Coalition, Mattingly will work with all Riverway communities and agencies to:
Attract more visitors.
Support economic development.
Strengthen river corridor neighborhoods.
Increase the use of recreational, historical and cultural assets.
"Christian is always one of the first people to offer creative ideas to improve the Riverway, and volunteer to help during events. He was instrumental in managing the Riverway's informational booth and spin art bike at its inaugural outing (including a last minute repair) during the epic Outdoor Experience event of 2019", according to Dan Foley, Riverway Director.
The Riverway's spin art bike allows kids and adults to use their pedal power to create art. It helps attract people to the booth so they can learn about the Riverway. Once the event was over, Christian jokingly said that he "…had so many kids lined up to pedal the bike that he saw spin art in his sleep".
Born in Oberlin, Ohio, Christian attended Otterbein University where he met his wife, Erika. They moved to the Dayton-area in the mid 1990's where they raised their three children. He was hired as West Carrollton's director of parks and recreation in 2006. Under Christian's leadership, West Carrollton has increased programs and activities, and launched master plans for future park development.
West Carrollton is planning for significant new investment and development along their riverfront and Christian, along with elected officials and city staff, are working to make it happen. The city recently announced a $10 million plan to modify the low dam and turn it into a whitewater play area, while allowing for safer recreational paddling.
The dam modification is the anchor project for an $85 million dollar mixed-use River District that would include retail, restaurants, residential, and commercial.
"West Carrollton's riverfront development potential is limitless," Christian said. "It took the city time to acquire key properties, but now our goal is to find new investment, and the river is a crucial part of that." According to citizen surveys, West Carrollton residents rank riverfront development at the top of the list for city priorities.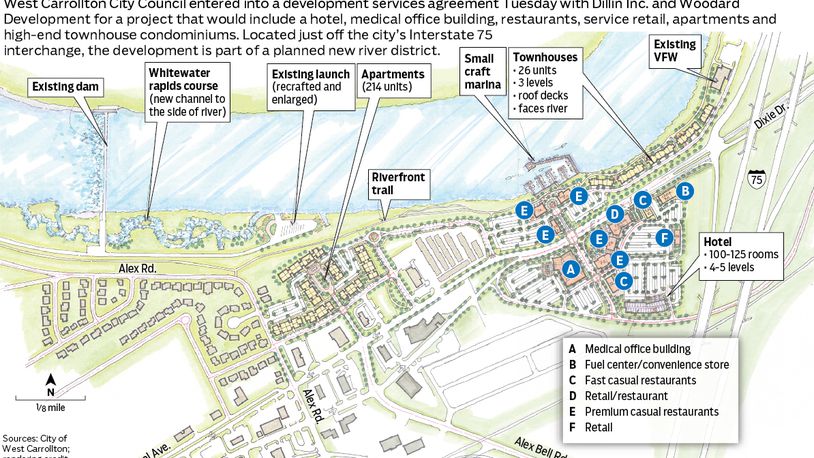 Christian believes in the mission of the Riverway. Not just because it is a big part of West Carrollton's future, but because the region is working together. "We share the same goal - to champion the Riverway," he said. "It's more effective for the riverfront communities to band together and promote the assets along the Great Miami River as a single team, rather than have each community or partner trying to do it on their own," he said.
The Riverway Coalition partners are:
Montgomery County Commissioners
Miami County Commissioners
Miami Conservancy District
City of Sidney
City of Piqua
City of Troy
City of Tipp City
City of West Carrollton
City of Miamisburg
City of Franklin
City of Middletown
City of Hamilton
Five Rivers Metroparks
MetroParks of Butler County
Miami County Park District
Great Parks of Hamilton County
Miami Valley Regional Planning Commission
Miami County Convention and Visitors Bureau
Sidney/Shelby County Visitors Bureau
The mission of the Great Miami Riverway is to build a strong, vibrant network of communities, connected by 99 miles of river, by increasing economic and community investment to attract customers, jobs, and talented workers to southwest Ohio.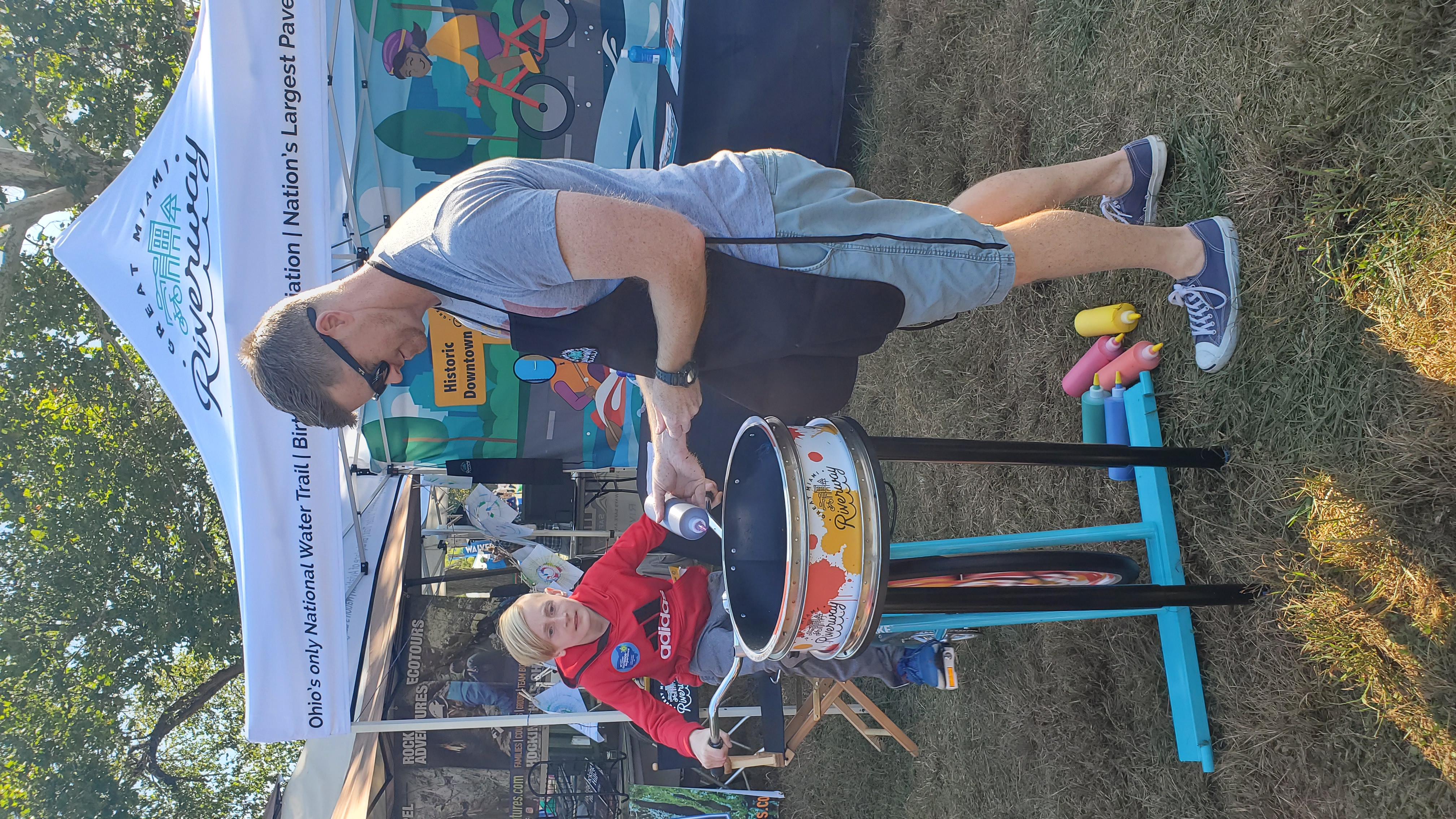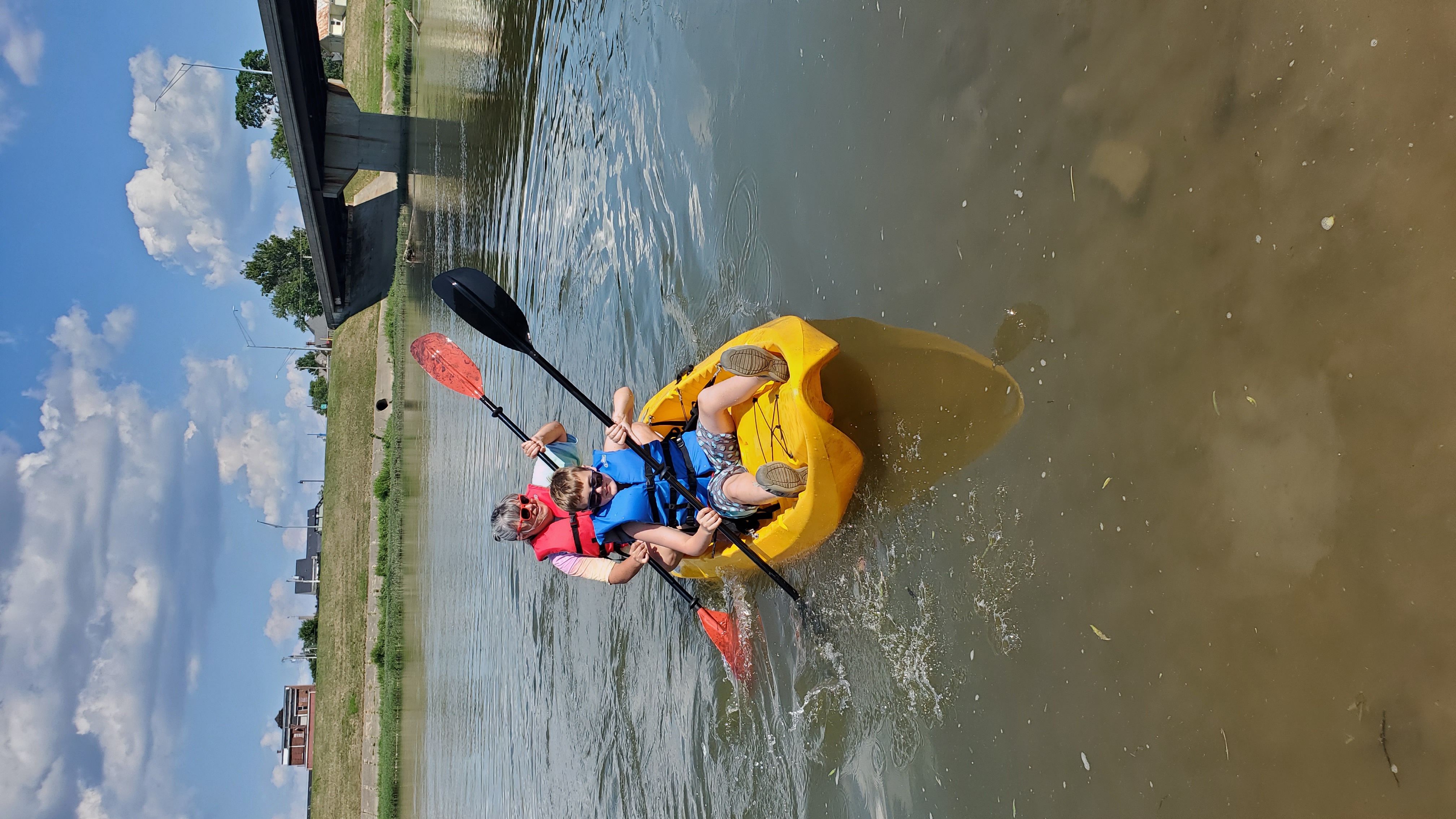 Photos: Riverway Spin Art Bike and Christian and Christian's family kayaking the Great Miami River
Posted on Sep 02, 2022 By: Dan Foley