We are so excited to debut the Riverway Poster Series featuring Riverway places and activities!
Modeled after the classic Works Progress Administration (WPA) art style of the 1930s and 1940s, the posters show iconic places from across the Riverway. Featuring beautiful stylized images, the series was launched with the first poster of a scene with the two most well-known Riverway recreation activities - cycling on the bike trail and paddling on the river.
The designs will be released between April 2022 and April 2023 - when the final image will be unveiled at the 2023 Riverway Summit in Sidney, Ohio at the historic Sidney Theater.
Commissioned by the Riverway, the poster designs are created by the artists and designers of LemonGrenade Creative in Hamilton, Ohio.
The posters are available for purchase through the Riverway's Merch Shop. You can also purchase t-shirts, notebooks, stickers, and more!
If you are a local retailer looking to use the images, please contact Dan Foley (dfoley@mcdwater.org) for information on a licensing agreement.
Posters available so far: Riverway; Troy; Hamilton (Images below) WATCH THIS SPACE FOR MORE!
NEWEST RELEASE - GREAT PARKS OF HAMILTON COUNTY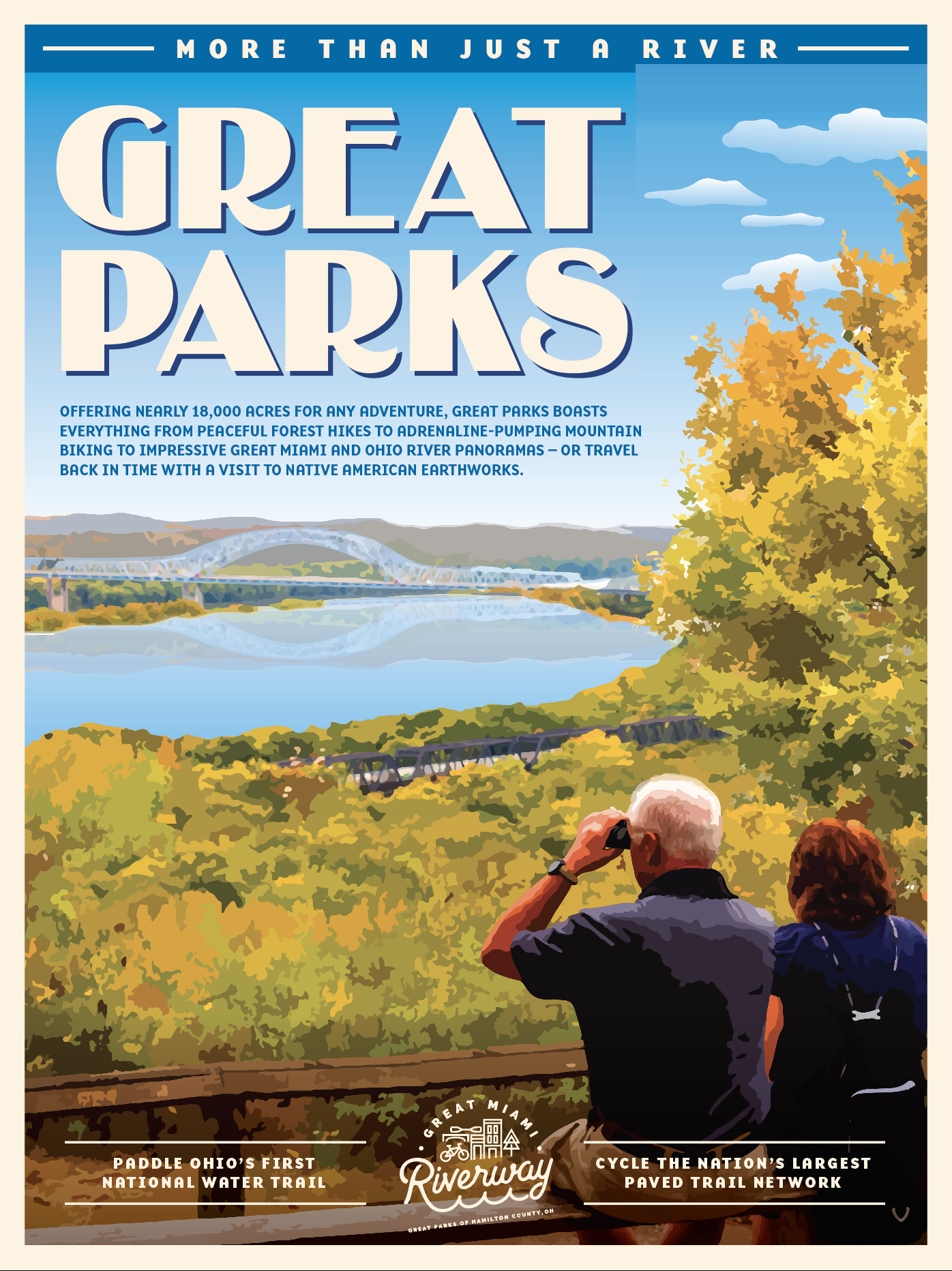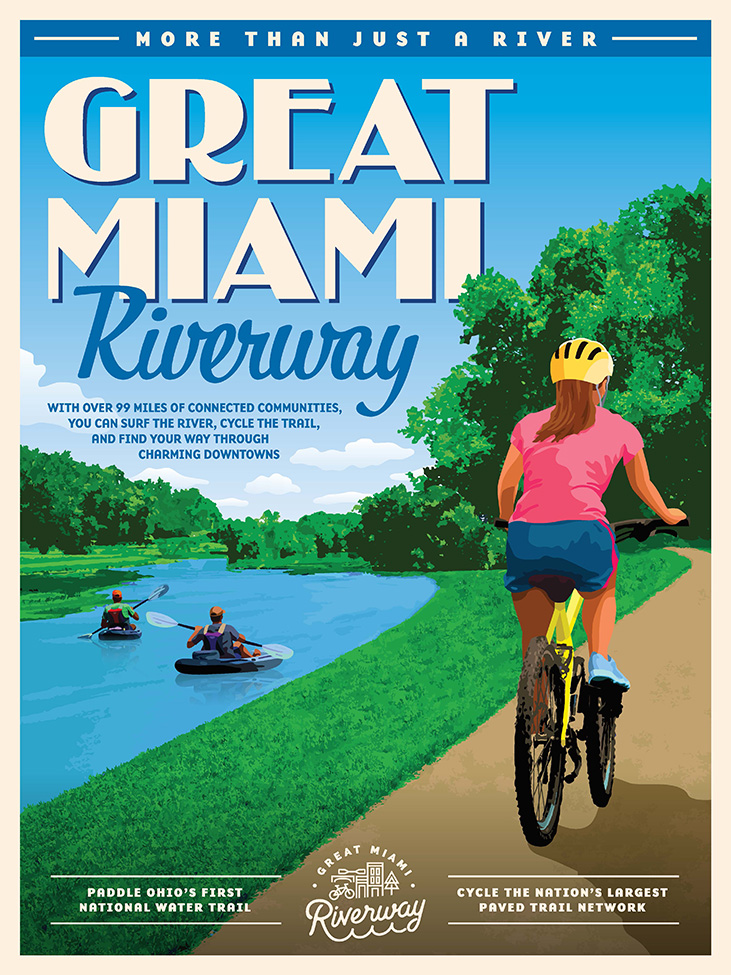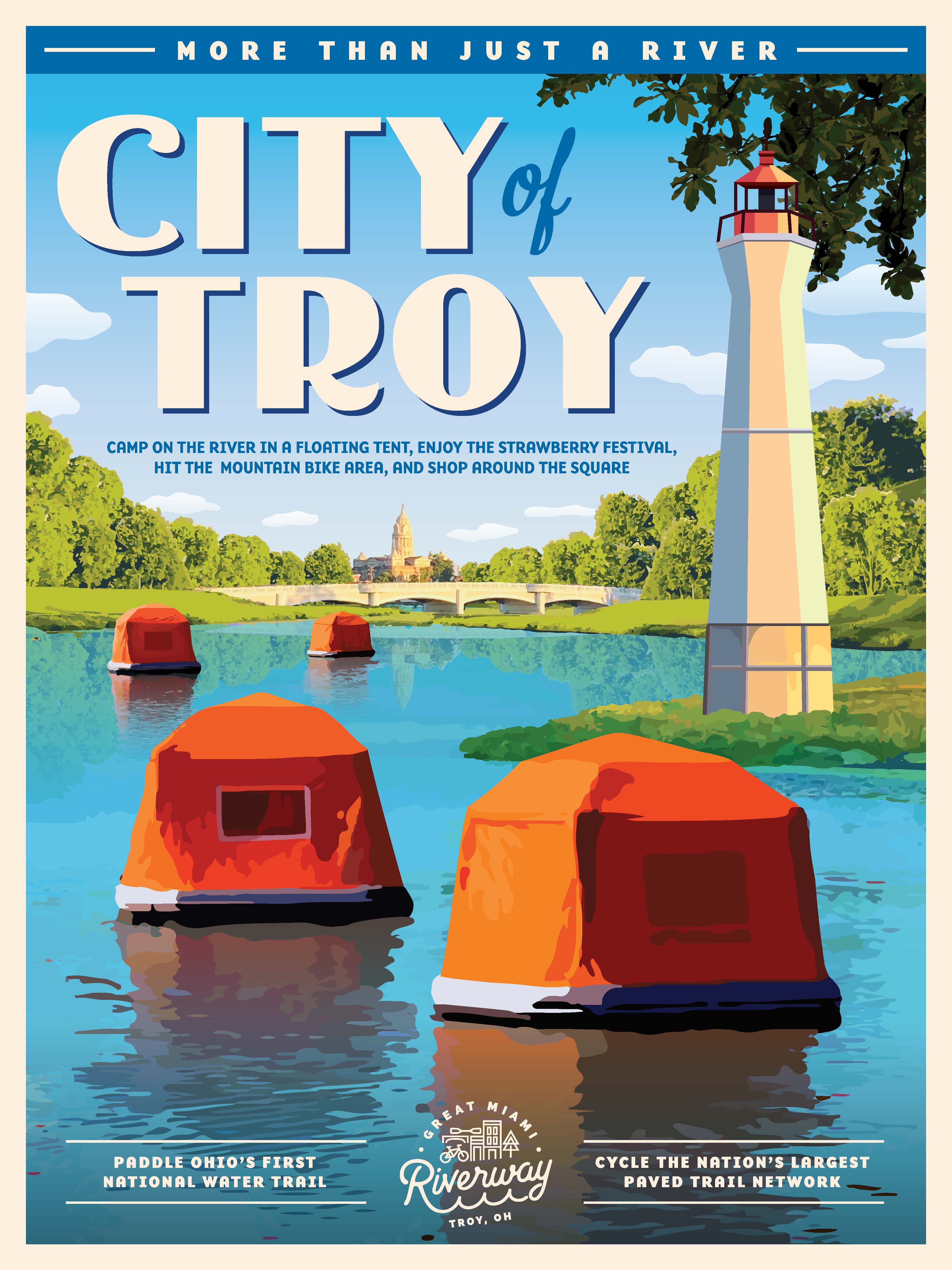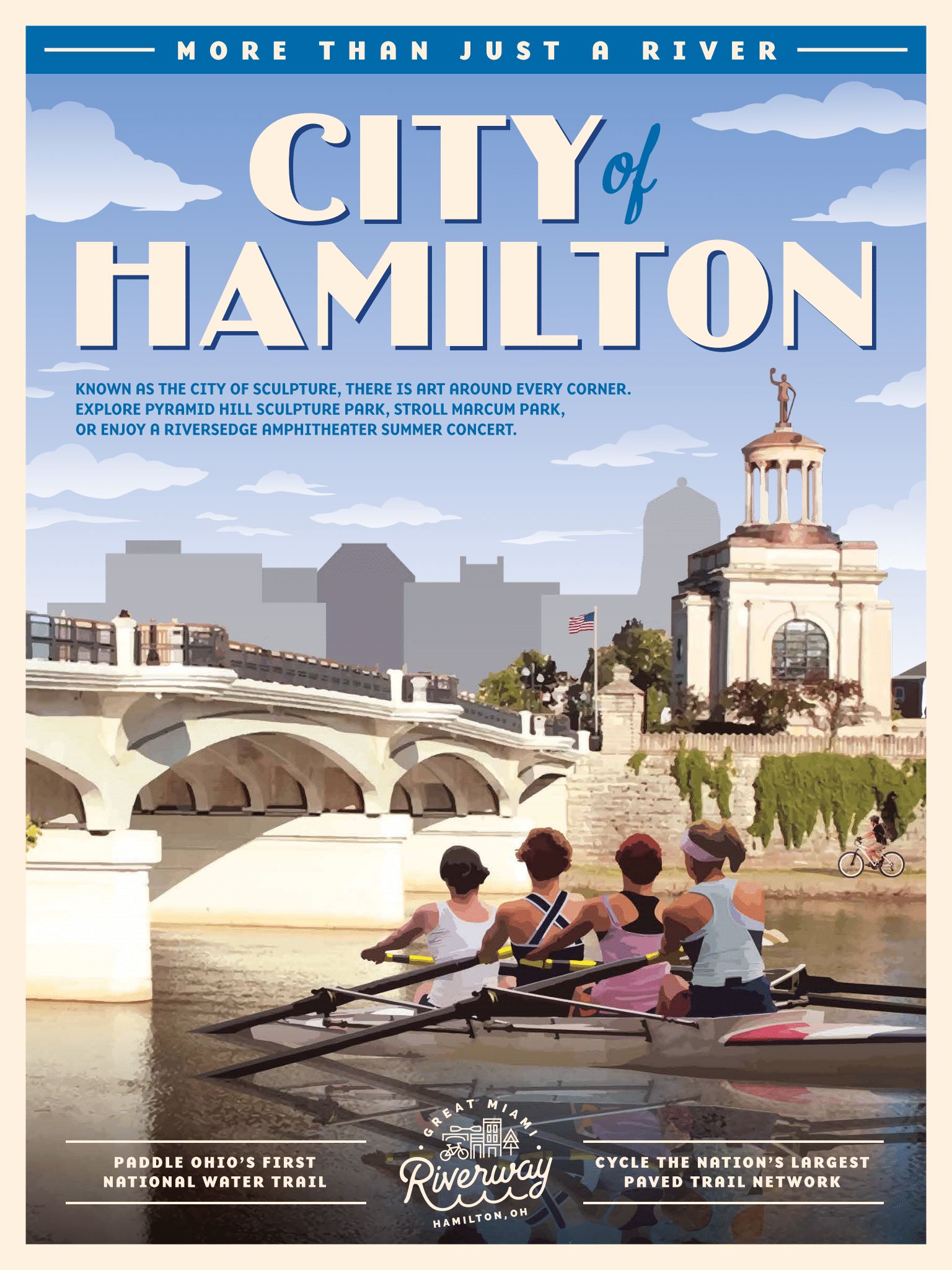 MORE TO COME!
Posted on Sep 09, 2022 By: Dan Foley