Cincinnati, home to the Cincinnati Reds and Fiona the hippo, is just east of the southern end of the Great Miami River. Located just 40 minutes south of the Riverway, it's the perfect day trip or an extended stay to add onto your Riverway adventure.
How to paddle there: Paddle down the Great Miami River, Ohio's only National Water Trail, through our 99-mile region. Hotels are located on the water in Dayton and Hamilton, making an overnight excursion possible. From Hamilton to Shawnee Lookout is roughly a 5-6 hour paddle. Your paddle adventure ends at Shawnee Lookout as you connect with the Ohio River. A 30 minute Uber or Lyft will allow you to explore Cincinnati. Admittedly, this is a one-way paddle so you will have to coordinate transportation back north to your origin destination.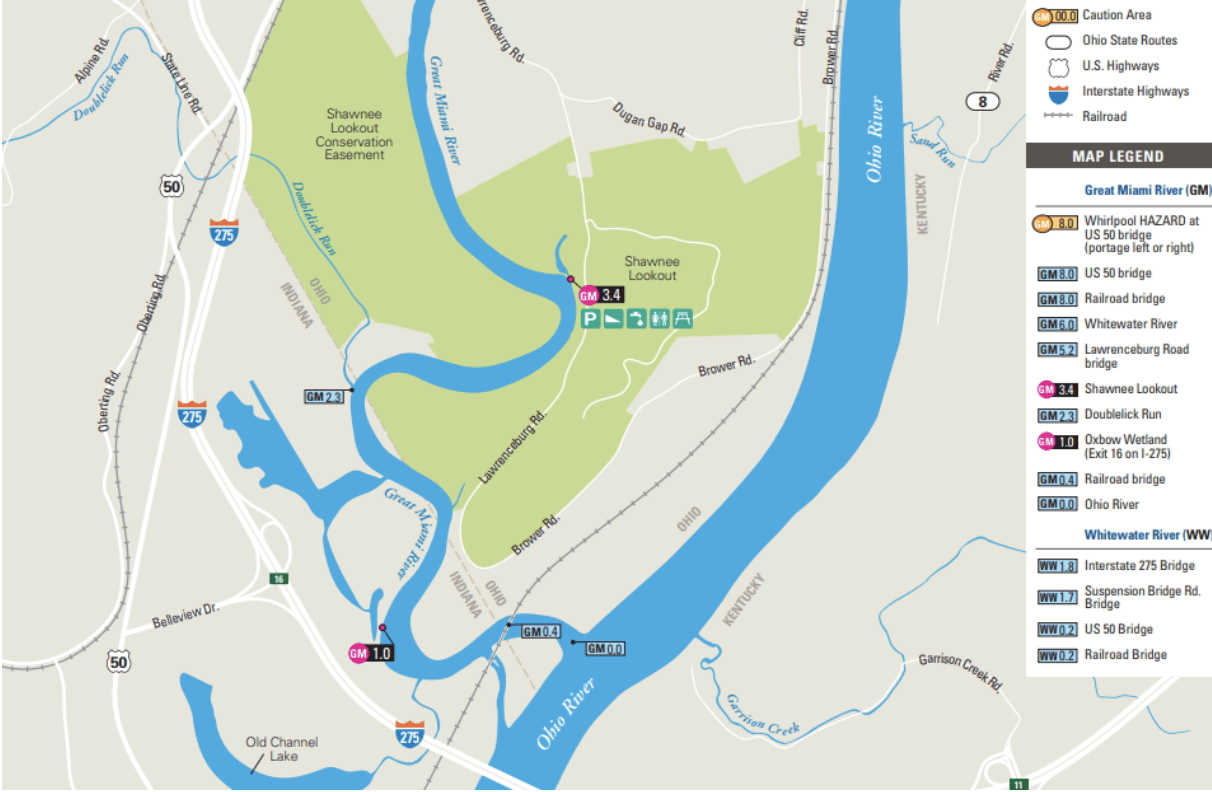 How to cycle there: Follow the nation's largest paved trail network south via the Great Miami River Recreational Trail, Little Miami Scenic Trail, Ohio Bicycle Route 1, and Ohio to Erie Trail.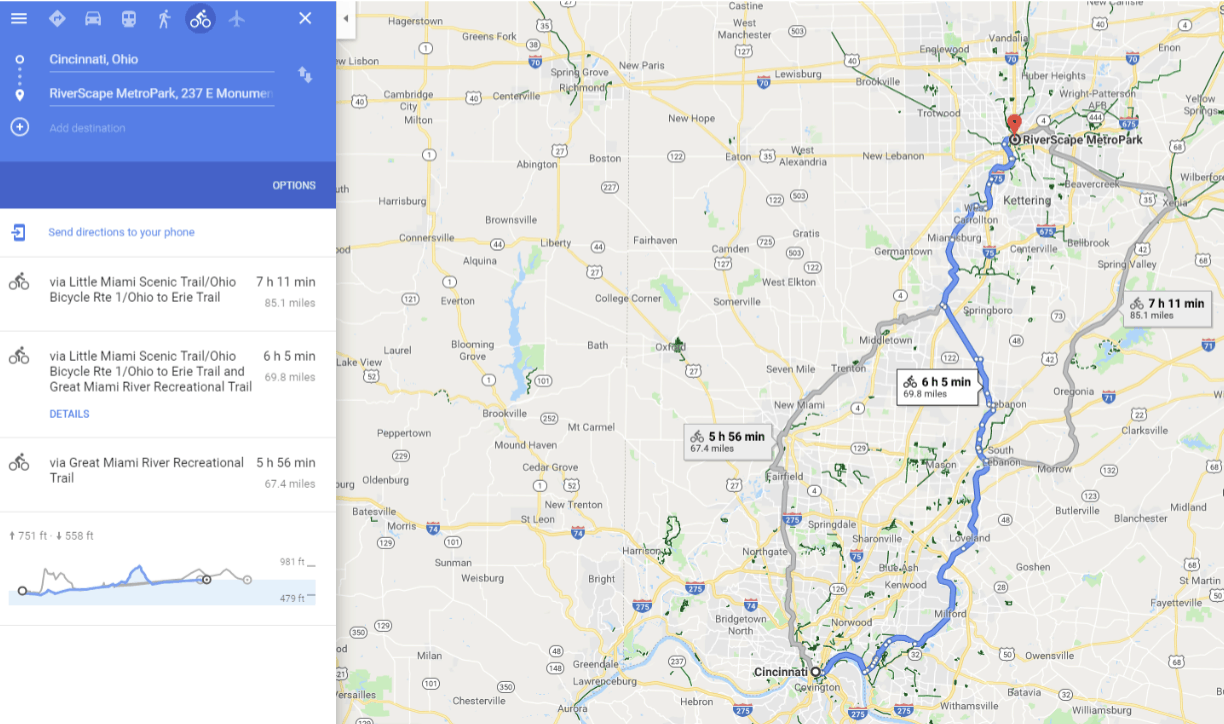 What you'll see there:
Cincinnati Zoo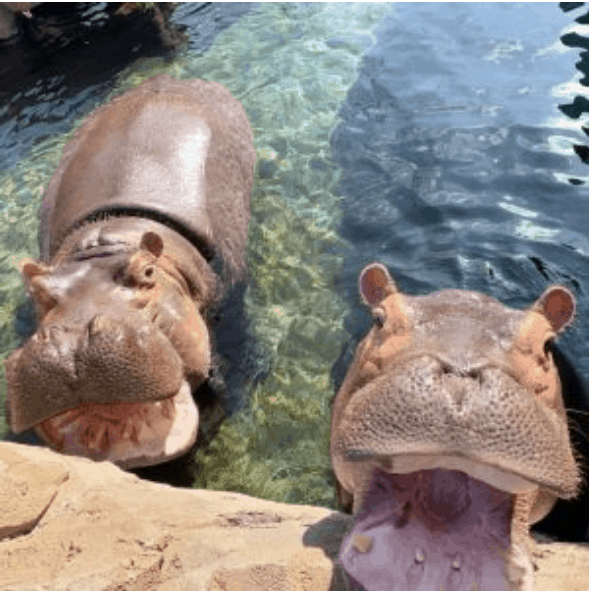 The Cincinnati Zoo and Botanical Garden is the second-oldest zoo in the United States, opening in 1875, just 14 months after the Philadelphia Zoo opened on July 1, 1874. It is located in the Avondale neighborhood of Cincinnati, Ohio.
American Sign Museum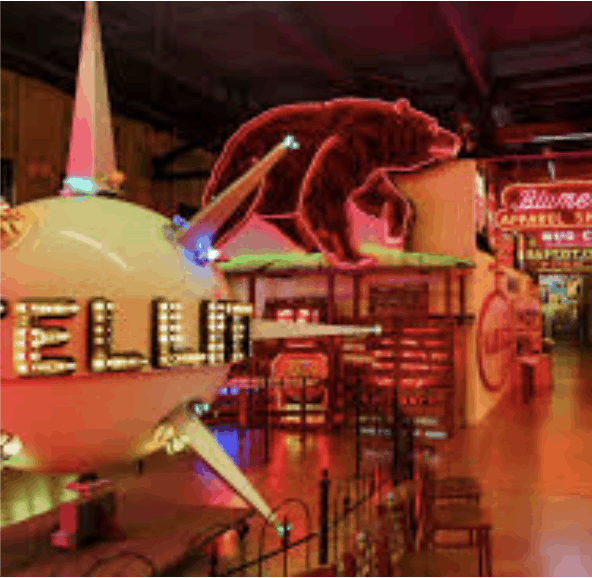 The American Sign Museum in Cincinnati, Ohio, preserves, archives, and displays a collection of signs. The museum also displays the equipment utilized in the design and manufacture of signs. Tod Swormstedt began working on the museum in 1999. It opened to the public in 2005.
Findlay Market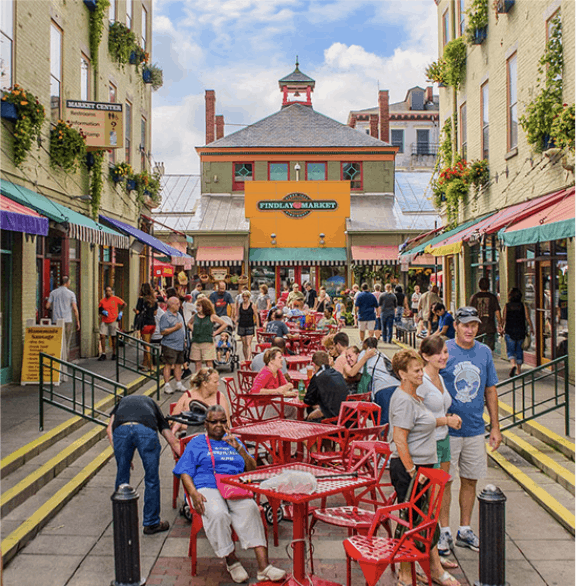 A Longtime hub of vendors selling meat, produce & other local foods, plus a seasonal farmers' market.
Cincinnati Art Museum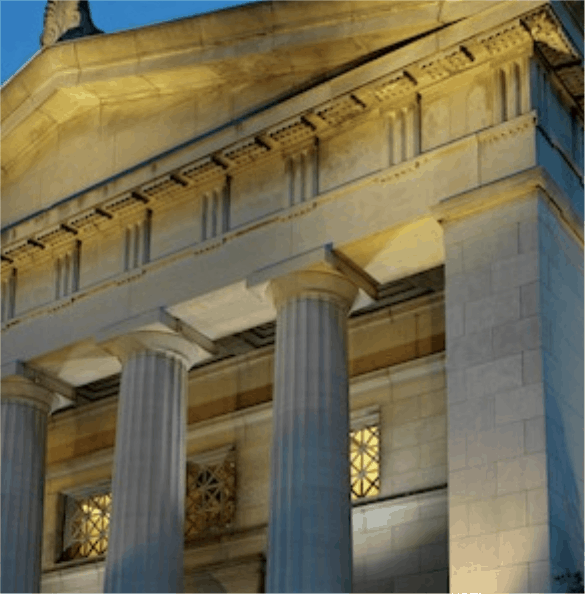 The Cincinnati Art Museum is one of the oldest art museums in the United States. Founded in 1881, it was the first purpose-built art museum west of the Alleghenies. Its collection of over 100,000 works spanning 6,000 years of human history make it one of the most comprehensive collections in the Midwest.
Cincinnati Museum Center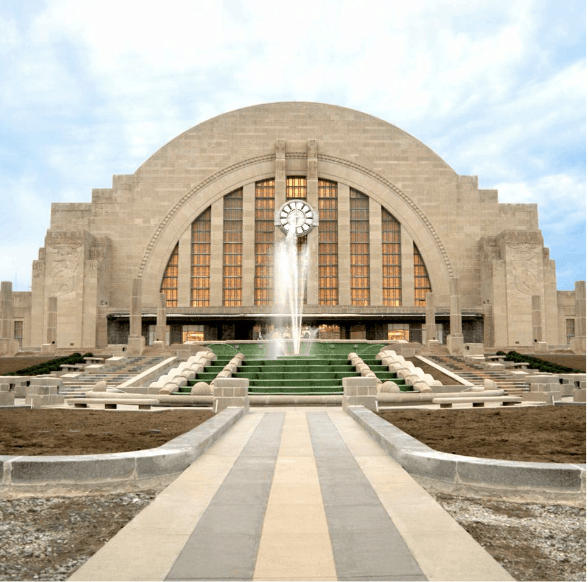 The Cincinnati Museum Center at Union Terminal, originally Cincinnati Union Terminal, is a mixed-use complex in the Queensgate neighborhood of Cincinnati, Ohio, United States. Once a major passenger train station, it went into sharp decline during the postwar decline of railroad travel.
Posted on Aug 20, 2020 By: Sarah Hippensteel