Did you know that the Great Miami River is gaining a reputation throughout the US for whitewater paddling and river surfing? Our river is a flatwater paddler's paradise, but is also home to several sets of whitewater "play areas". These are natural or man-made "features" that beginner and experienced paddlers can use to surf the river and play in the waves. Shannon Thomas, avid surfer and local entrepreneur, is one reason that reputation is growing.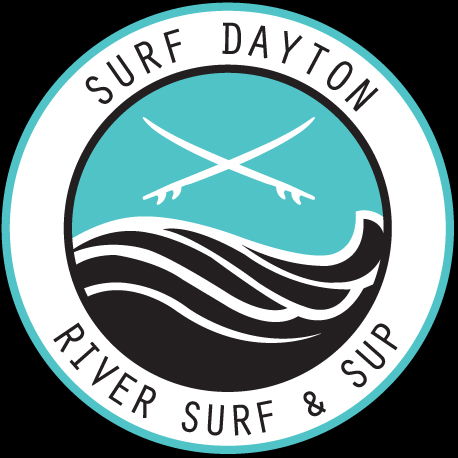 Shannon owns Surf Dayton – a business that offers gear, apparel, lessons, and rentals. He started out by building a website focused on information for rivers users including river conditions, and where and when to surf, and realized there was a market in the region for river surfing and standup paddling.
Besides selling Surf Dayton-branded apparel, Shannon is also a distributor of standup paddleboards and river surfing boards. And Surf Dayton has taught well over 1000 people how to river surf and use a standup paddleboard. (I took one of his lessons and it was really fun! And just a tip, if you take a lesson with Surf Dayton, and you're inspired enough to buy a board from Shannon, he'll apply the cost of the lesson as a credit on your purchase.)
There are two separate Great Miami River whitewater features in downtown Dayton. One near Riverscape MetroPark and the other in front of the Dayton Art Institute. There are also whitewater features on the Mad River Water Trail. One accessible from Eastwood MetroPark, and nine on Buck Creek near downtown Springfield. Shannon's customers come from places like Detroit, Chicago, Toledo, Kentucky, and all over Ohio. When the out-of-town visitors come here, they stay at local hotels and eat at the local restaurants and breweries. So surfing on the Great Miami is increasing the local economy.
To help grow river surfing network, Shannon helped launch a nonprofit organization called the Ohio River Surfing Association, whose goal is encourage more communities to develop whitewater waves in our area rivers. Currently, conversations are happening in the cities of Hamilton and West Carrollton about creating new whitewater features in the Great Miami River near their downtowns. Shannon believes that more waves in our rivers will lead to an increase in people visiting and staying to make their home in our region.
Shannon Thomas and Surf Dayton help make the Great Miami Riverway a unique, interesting place to live, and work, and recreate.
Find your way…to surfing.on the Great Miami Riverway!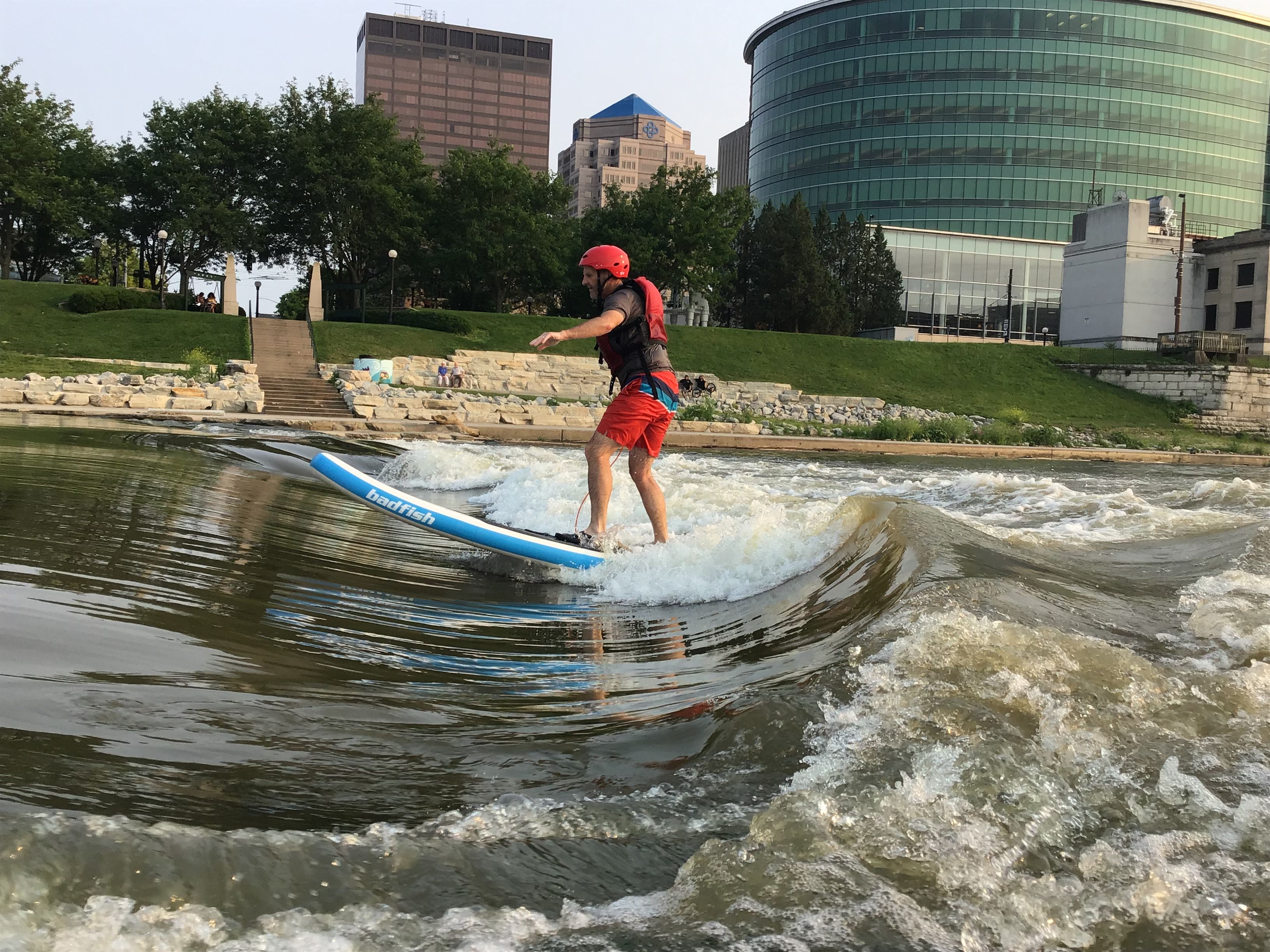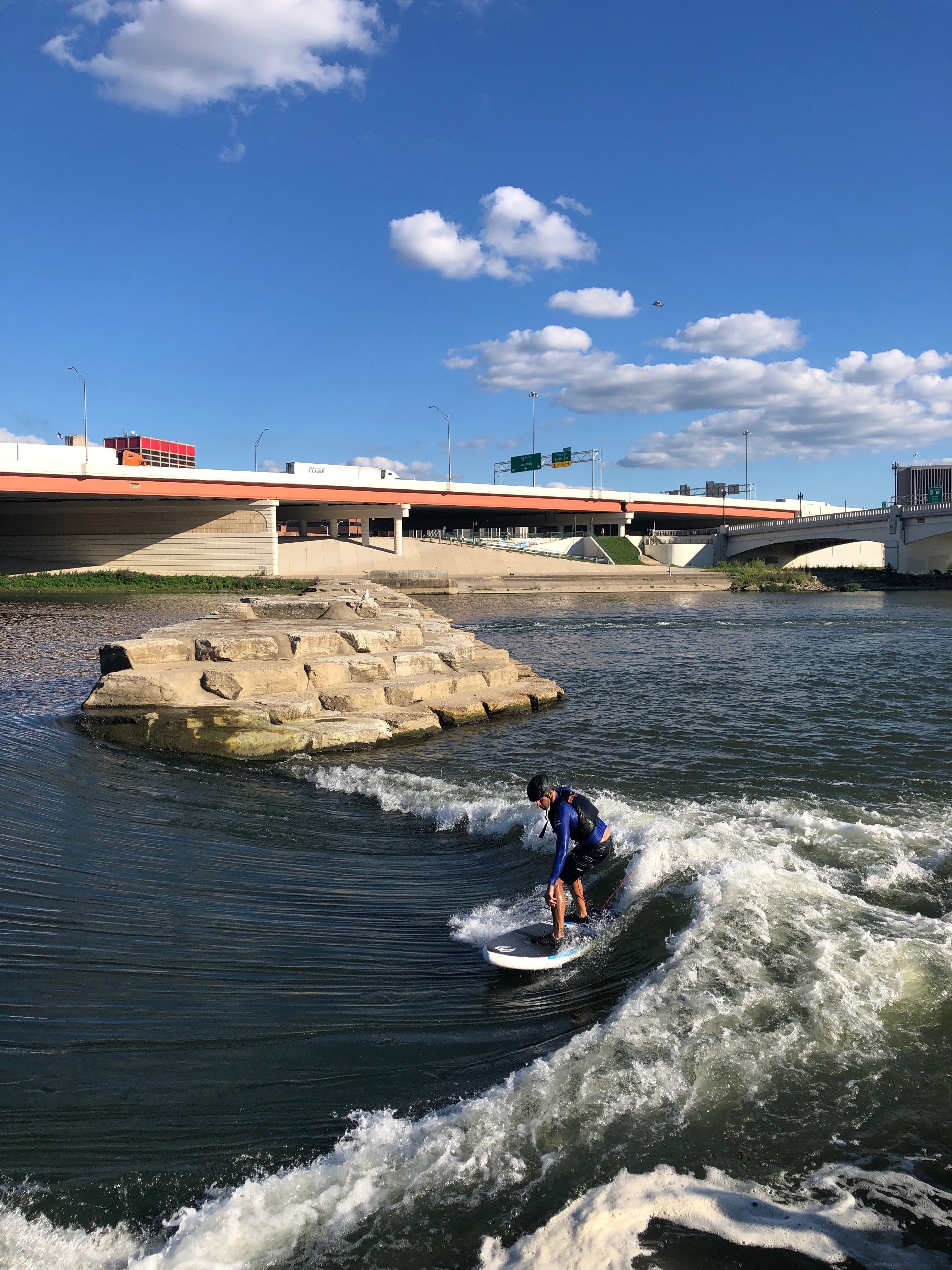 Posted on Oct 15, 2021 By: Dan Foley