This Thanksgiving is going to look different – and you might be ready to try something different for dinner. Instead of cooking that 18 pound turkey when it is just the four of you, how about letting someone do it for you? No chopping, basting, or cleaning up! Here are 7 ideas for your 2020 Thanksgiving Dinner. Don't wait to place your order because many of them have deadlines. And don't forget the PIE!
Love tradition? Get it all and more at Harrison's in Tipp City
You will find delicious menu options at Harrison's in historic downtown Tipp City, where they take care of their customers with great service and expertly prepared food. Pre-order a family-style traditional Thanksgiving meal, or treat yourself to mouth-watering steaks, chops, or seafood.
Need tradition but a little further downstream? Order from Brown's Run Country Club in Middletown
The chef's at Brown's Run Country Club are preparing a special take and bake Thanksgiving meal with al the trimmings. They offer gourmet options made 100% from scratch, complemented by wines from their cellar. All you have to do is set the table.
Looking for gluten-free? Find all your Thanksgiving favorites at Tano Bistro in Hamilton
Tano Bistro is a contemporary bistro highlighting fresh ingredients with a menu that changes with the seasons. Pick up all your favorite dishes, including many gluten free options, at Tano Bistro in Hamilton with their Gobble Wobble Dinner Deal.
Feeling festive? Order a Tiki-themed Thanksgiving meal from Lily's Bistro in Dayton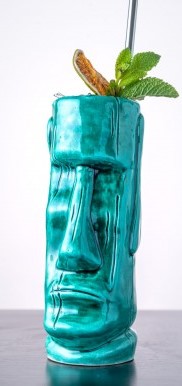 Since we're doing things a little different this Thanksgiving why not do it Tiki-style?! Pre-order a curbside carry out meal of teriyaki turkey breast, smashed purple potatoes, cranberry mango relish, pineapple ham dressing with deviled eggs, a special house salad and dessert. Oh, and don't forget the cocktails! You can get a jug of blue Hawaii to take Tiki-style all the way!
Ready for an adventure? Try the tequila-marinated turkey at El Meson in West Carrollton
Known for their Spanish Tapas, El Meson is also serving up a traditional turkey dinner with the El Meson touch. Featuring Thanksgiving Dinner Curbside Carryout with Tequila-Marinated Turkey, Steak Encebollado, Barramundi Fish Filets, Garbanzos con Espinosa, and Arroz con Pollo.
Still cooking at home? Shop at Haren's Market in Troy
Buy locally raised ingredients to cook at home. Haren's Market is a full service butcher shop offering meat, seafood, deli, produce, dairy, and grocery items. They want to help people make better decisions about the foods they eat, where it's coming from, and the healthy choices they make. Haren's offers locally-raised meat, cheese, and produce.
How about unforgettable dessert? Pick up delicious homemade pie at The Spot in Sidney
If you haven't tried it yet, it's time you did. The Spot restaurant is famous for its cool 50's diner vibe, mouth-watering hamburgers – and PIE. Order whole pies for the holidays, or just stop by for a slice. They bake all your favorite flavors including Pumpkin, Apple, and Cherry, and our favorite – Sugar Cream. It's 2020, so you might want to eat pie as your first course. :)
Find Your Way – to pick up a delicious holiday meal along the Great Miami Riverway!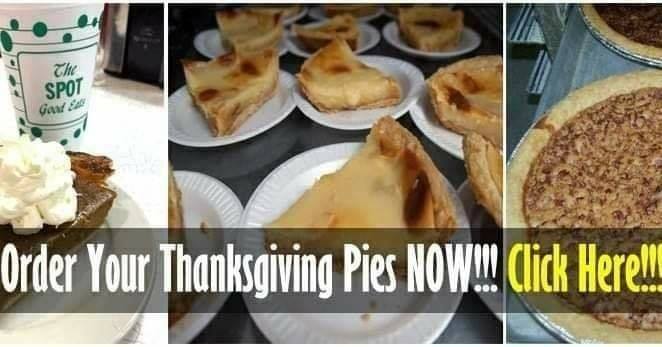 Posted on Nov 16, 2020 By: Sarah Hippensteel